Discover Real Results of RIT-5 Skin Renewal Complex
The Night Cream
Our Night Cream enhances skin brightness, firmness, and elasticity. It evens skin tone and reduces fine lines and wrinkles, promoting a healthier, more youthful appearance overnight.
The Lip Treatment
Achieve deeply nourished, soft, and smooth lips with our Lip Treatment. It offers replenishing care, easing the discomfort of dry, chapped, and cracked lips for a softer, smoother smile.
The Purifying Wash
Our Face Wash gently cleanses without drying, promoting brighter skin and oil control. It effectively minimizes pores, leaving your skin feeling refreshed and radiant.
The Day Lotion
Experience luminous hydration and enhanced texture with our Day Lotion. Crafted for radiance, it evens skin tone, reduces redness, and imbues a smooth, radiant complexion.
The Eye Elixir
Our Eye Elixir is designed to firm and elasticize the delicate skin around your eyes. It effectively reduces puffiness and diminishes fine lines and wrinkles for a youthful, vibrant look.
THE EVIDENCE
Skin Concern: Lines & Wrinkles
"The right cream for dry, aged skin." --Debbie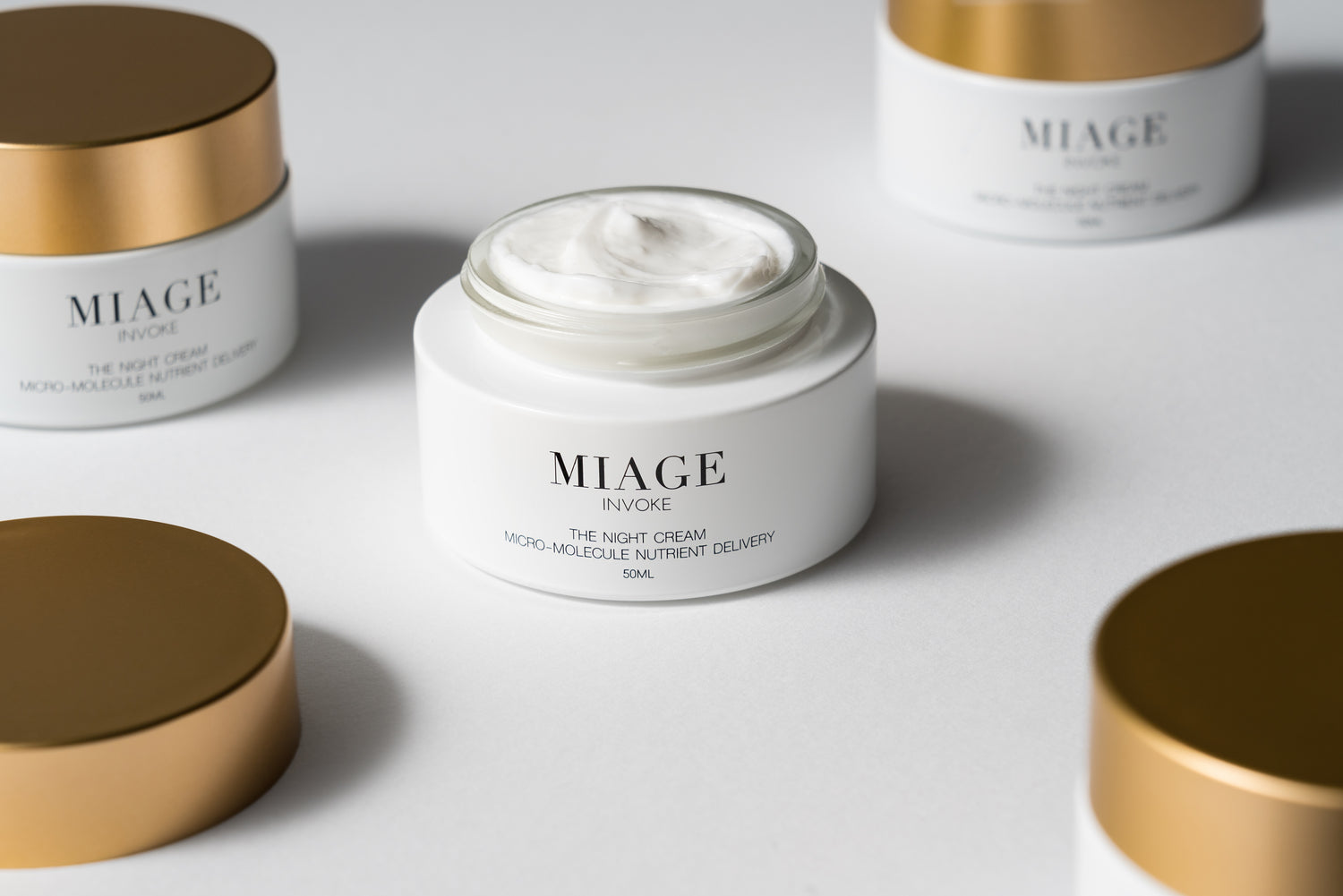 INVOKE The Night Cream
Experience the nightly ritual of quenching tired, parched skin with deeply hydrating and reparative, anti-aging ingredients for bouncy, supple, baby-soft skin by morning. 
shop now
THE EVIDENCE
Skin Concern: Dry & Rough
"My skin is smoother and brighter after using it for 2 weeks." --Yassi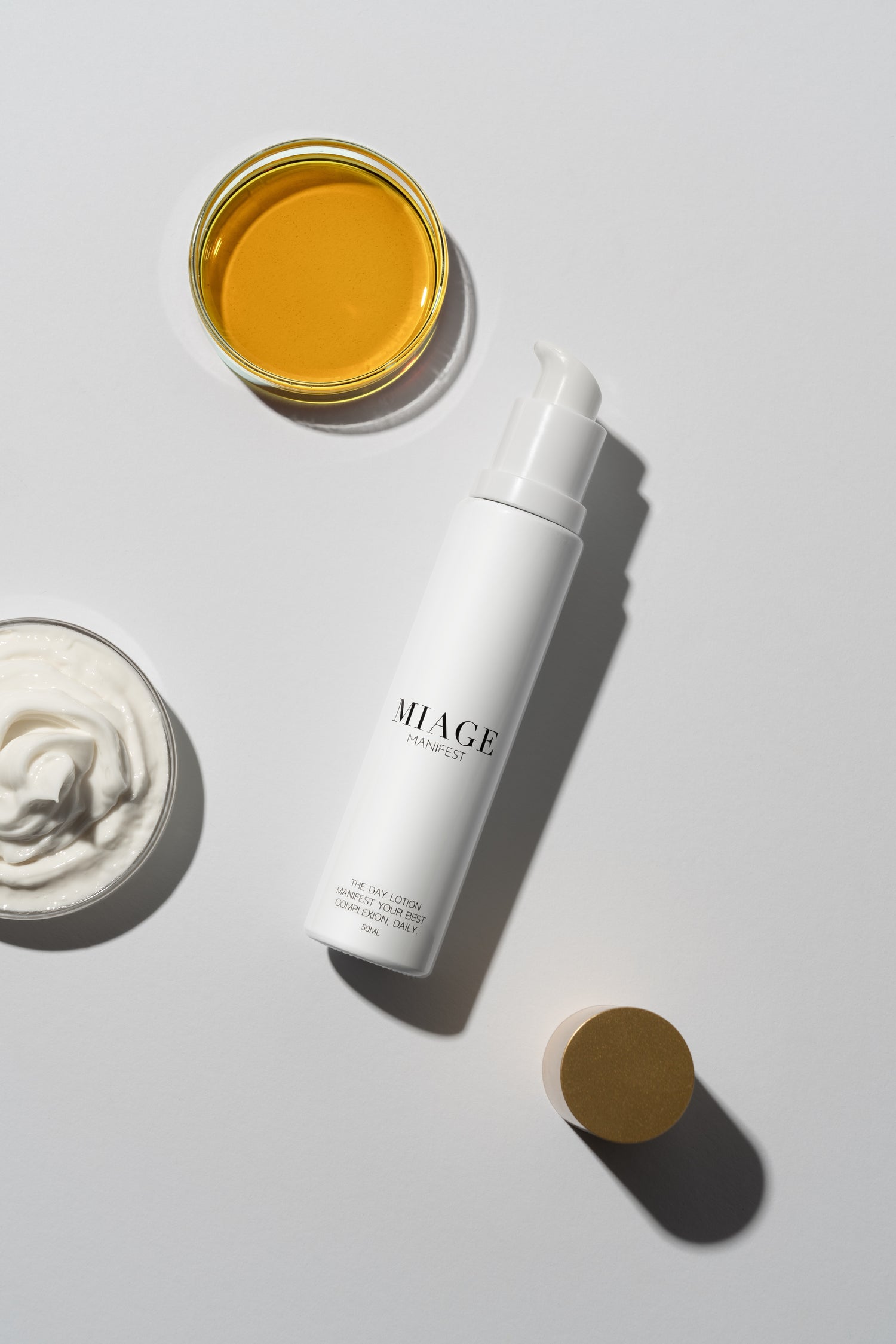 MANIFEST The Day Lotion
Your all-in-one, daytime, skin-perfecting potion packed with powerful, potent antioxidants for unparalleled anti-aging effects, as well as featherlite moisture for a flawless-looking complexion from sunup to sundown. 
shop now
THE EVIDENCE
Skin Concern: Dullness & Sagging
"Instantly absorbed, leaves my eye area noticeably brighter and smoother." --Jamie
AWAKENED The Isotonic Eye Elixir
A "one-stop-shop" eye-boosting treatment that brightens, blurs, and beautifies the entire eye area, while visibly diminishing fine lines and wrinkles. 
shop now
What Real Customers Say
My hero products are their night cream and their day lotion. And a combo of these together has kept my skin hydrated, and my pores have never been smaller or cleaner. The night cream itself literally transforms my skin overnight. If I'm having a dehydrated day, I never have to worry about waking up with bad skin. And then following it in the morning with the day lotions is so lightweight but does wonders It keeps your glow going and it sits underneath your makeup so nicely and it really makes your makeup glow. 

If you want to keep your lips glowing all day long, then you need to try the Bloom Lip Treatment. I apply it throughout the entire day. It's easy to use and it leaves my lips so moisturized. It provides long-lasting hydration and improves the overall health of my lips. It even smells amazing. It's helped me maintain glowing, healthy lips all day long. I even use this over matte lipstick on a night out for that extra hydration.

Maybe you need a more restorative result? Then you need to try it as a mask treatment, to use this night cream as a mask, you're just going to apply in a thicker layer all around your skin, but you're going to let it for 10 minutes. Then rub in any excess cream left over, and let the natural healing begin!

Now that I'm in my 30s, I've been noticing my eyes are puffier, and I'm having swelling in the morning, which is making me look tired and older. But then I heard about the Miage Awakened Eye Elixer, which can reduce puffiness and swelling in just five minutes. It's as easy as applying the cooling roller ball and massaging the under-eye each morning. It's lightweight and easily absorbs,the texture feels great on your skin.